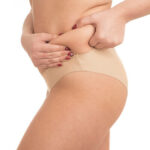 Even with diet and exercise, most people have stubborn pockets of fat that seem impossible to lose.
WarmSculpting body contouring technology is able to target and destroy these fat cells without affecting the skin's surface, without surgery or downtime.
Before / After
Treatment Details
Treatment Downtime

None
Treatment Time

25 Mins
FAQs
SculpSure treatments are FDA-cleared to reduce stubborn fat in the belly, love handles, back, thighs, and under the chin.
SculpSure treatments are ideal for people with trouble spots, particularly those that seem resistant to diet and exercise.
Every patient is different. We will work with you to develop a customized treatment plan to meet your desired goals. Call us to schedule a consultation and discuss what treatment plan is best for you.
Most patients feel deep warmth and tingling sensations intermittently throughout the treatment, which is generally well-tolerated.
Patients may start to see results as early as 6 weeks following treatment as the body begins to eliminate the destroyed fat cells, with optimal results usually seen at 12 weeks.
Treated fat cells are eliminated during a treatment and will not regenerate. SculpSure is an excellent complement to a healthy lifestyle. Optimal benefits are best achieved in combination with diet and exercise.
The number of fat cells stored in our bodies typically remain constant throughout adult life. After the SculpSure treatment, the destroyed fat cells will not return. However, as we lose weight, the size of fat cells become smaller, but typically do not decrease in number. Even with diet and exercise, many people have difficulty losing weight in these trouble areas. Achieving a slimmer, more sculpted appearance is possible with the help of SculpSure.
Testimonials
"Whenever I looked in the mirror, I felt so much happier, I felt so much prettier and more confident in myself. I didn't have to cover up my neck anymore. And I stepped out into the world happy and confident because I've such a significant change in such a short time. It changed my life. I am very very happy."
Eva
"My friends have noticed a change in me and I noticed I was wearing ponytails and showing off my jaw line. It's changed my confidence and my life and I'm forever grateful for it."
Valerie
"After my SculpSure treatments some of my friends asked if I lost some weight…its really because my face looks a lot thinner. I'm really happy."
Reyna
"After my second treatment. I said 'hey, wait a minute I am seeing some really good results here.' That I had to let it be. Then I went back into the bathroom an hour later and I was like 'No I really do see a difference.' "
Lisa
"Both times I came into the office after work, had my treatments, and then went out to dinner right after. I had no swelling no redness and really the only reminder that I had of the treatment was a little bit of tenderness the very next day and that was it."
Valerie
"After my SculpSure treatments, I felt so good. I loved the results. I get speechless. It's changed the way I feel about my chin."
Tanya