A non-invasive, well-tolerated body treatment which temporarily and effectively reduces the appearance of cellulite, resulting in a smoother, healthier looking appearance!
Before / After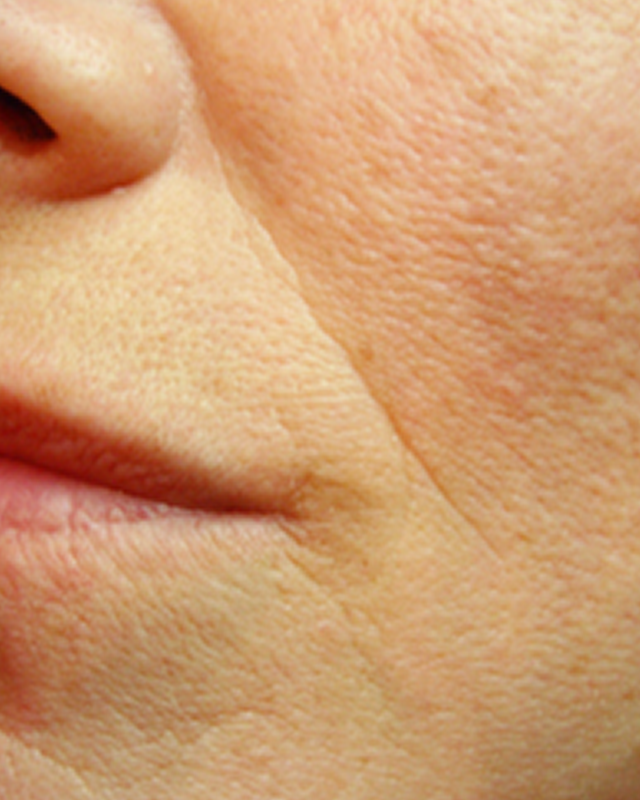 Treatment Details
Treatment Downtime

None
Treatment Time

30 - 60 Mins
FAQs
Pellevé is a wrinkle reduction treatment that uses radiofrequency technology to heat the deep layers of the skin, which helps stimulate the natural regeneration of your own collagen. No anesthesia or injections are used during the procedure.
Specialized handpieces are used to deliver radiofrequency energy to the skin without ablating the surface. The heat generated by radiowaves helps break down collagen in the dermal layer of skin. The body responds by growing new collagen, which helps soften lines and wrinkles on the surface of the skin. The GlideSafe® handpiece gradually delivers radiofrequency energy through the epidermis into the dermis. Heating of the dermal layer initiates your body's natural response to protect, heal, and grow NEW collagen. 1 – 3 days after your procedure, the area treated will have a "post-treatment glow". 4 – 15 days after treatment, your body's natural reaction to heal comes into play as fibroblasts become present, and the collagen rebuilding process begins. 15+ days post-treatment collagen synthesis and formal remodeling occurs. The collagen regrowth process will continue days, weeks, even months after treatment. Pellevé has been known to give you an instant glow resulting in a smoother appearance and younger looking skin.
Patients have reported that it feels similar to a relaxing hot stone massage. You might have slight redness after the procedure which is caused by your skin's elevated temperatures during the treatment, and will subside soon afterwards.
Pellevé is recommended for all skin phototypes with mild to moderate facial wrinkles who would like to revitalize their skin for a smoother, more youthful look. Tell your clinician if you have a pacemaker, defibrillator implant, or auto-immune disease, as the Pellevé procedure may not be right for you.
It is recommended to receive at least 3-5 treatments about 4 weeks apart along with yearly touch-ups, so you are re-boosting the collagen building process and getting optimal results.
You should avoid acne medication and retinols on the treatment area for at least a week prior to the procedure. Please come well hydrated and remove all make-up prior to your appointment.
Pellevé is a safe and effective option for a no downtime procedure that gives you a refreshed youthful appearance. A series of treatments is recommended to boost the collagen rebuilding process. You may reapply make-up and return to normal activities immediately following treatment. Although there are no restrictions to sunlight exposure, it is always advisable to use broad-spectrum SPF on a daily basis.
You may see temporary results for up to 24 hours resulting from the elevation of skin temperature. However, the process of regenerating collagen takes time, and therefore results will continue to improve over the next several months. Since the effects are gradual, comparison with pre-treatment photographs is recommended to demonstrate the results.
Testimonials
"Sophia is the BEST, She truly cares about her clients!"
Becky R.
"Fabulous treatment."
Terry F.
"Every visit has been above and beyond. They are professional, caring and easy to communicate with. I would highly recommend going there."
Candice H.